Mansfield Traquair - If you've recently said 'yes' to the big question, chances are you're looking for a wedding venue. The place where dreams come true is Mansfield Traquair. A spectacular exclusive use venue for weddings, parties and corporate events, Edinburgh's 'Sistine Chapel' is simply extraordinary. Located in the heart of the city and lovingly restored to create a versatile space which combines stunning, historic architecture with state-of-the-art lighting and specification, you'll find that anything is possible at Mansfield Traquair. Event partners, Heritage Portfolio rise to the challenge creating events to be remembered forever - an experience beyond food, every time.
News
Best of 2018
This year we have worked with wonderful clients to design beautiful events, from working with Heart Production at the Outlaw King Premiere party to our beautiful Burns Night and all of our gorgeous weddings. 2018 has been a great year and we can't wait for what is to come in 2019!
MORE
Wedding Open Day 20 January 2019
If you're searching for a stunning wedding venue in Edinburgh City Centre, join us on 20th January to see Mansfield Traquair set for a wedding and meet some of Scotland's leading suppliers.
MORE
It was lovely to work with all your team. They were very helpful and professional. I really hope we can work together again.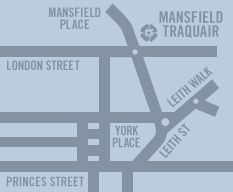 A venue supported by Heritage Portfolio