Wedding Open Evening - Friday 14 October 2016
Fallen in love and got engaged recently? Looking for a perfect wedding venue? If Edinburgh is your city of dreams, then Mansfield Traquair could be exactly what you're searching for. Why not visit us for our Wedding Open Evening on 14 October to find out more about this inspirational venue, enjoy a relaxed evening of drinks and canapes, spend time with our team and meet our trusted suppliers? We'll be flinging open the doors from 5pm-8pm.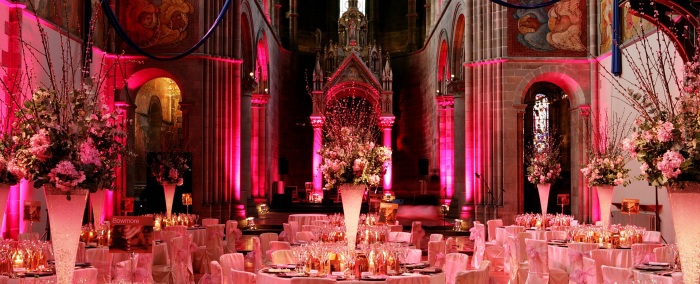 Come, see and experience how magical and fairytale-like your wedding can be at Mansfield Traquair. See the Baldaccino and the Nave set up for the wedding ceremony and wedding breakfast, so you can imagine making your grand entrance, celebrating your vows under soaring ceilings and entertaining your guests during the reception.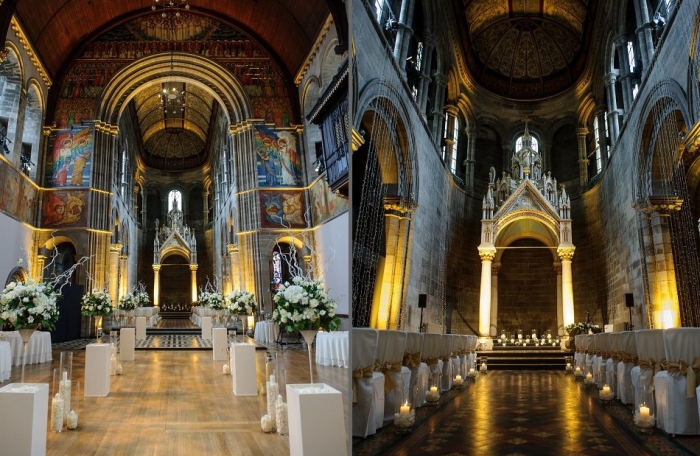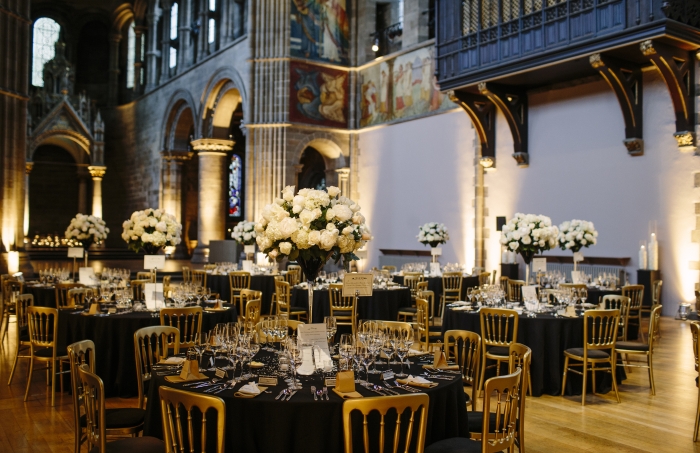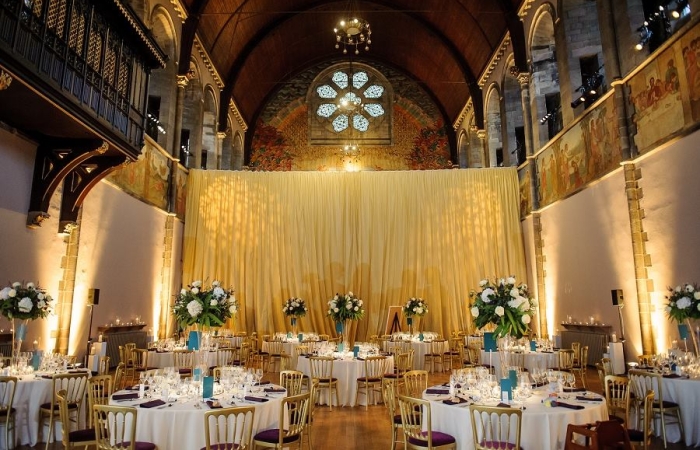 Our Wedding Open Evening is about genuine advice from the best in the business. Our expert wedding designers will be on hand to answer all your questions and give you a tour of Mansfield Traquair so you could understand the possibilities of your day with us. We recommend you give us a call to make an appointment, although feel free to just drop in.
You'll also get a chance to meet following wedding suppliers: Planet Flowers, Cherry Tree Films, Freja Designer Dressmaking, The Pickled Piper, Nadin Dunnigan Photography, Blue Sky Photography, Rachel Scott Bridal Couture, Truly Scrumptious Designer Cakes, A-Fotografy, Ryan White Photography, Rankine Photography, Duncan Robertson.
Please call 0131 474 8013 or email bryony@heritageportfolio.co.uk for more details or to make an appointment.